The Duke Chapel Choir sings at worship services during the school year, often encircling the congregation during the introit and the benediction.
Karen and Dick
grew up in western New York, and graduated from Jamestown High School. Karen went to Buffalo Hospital School of Nursing, and then finished a BA in English at Centre College of Kentucky and an MA in English at Southern Methodist University. Dick finished his AB, BD, and PhD at Duke.
.duke

The new Divinity School wing, containing Goodson Chapel, is adjacent to the Duke Chapel and matches its 1930s neo-gothic architecture very closely, as required by the Trustees.
The nave of Duke Chapel seats about 2000 worshipers, while the choir area is marked by ornate wood and stone carving, as well as the Aeolean Organ, installed in the 1930s.
Cameron Indoor Stadium is the other religious site at Duke, where the fans cheer and the Blue Devil surfs the cheerleaders.
The Duke Chapel is at the center of the West Campus.

The interior of Duke Chapel features four pipe organs, including this tracker-action Flentrop organ, added in the back of the nave in 1974.
The Chapel Choir also sings Handel's "Messiah" three times before Christmas, and performs an oratorio or requiem during the spring semester.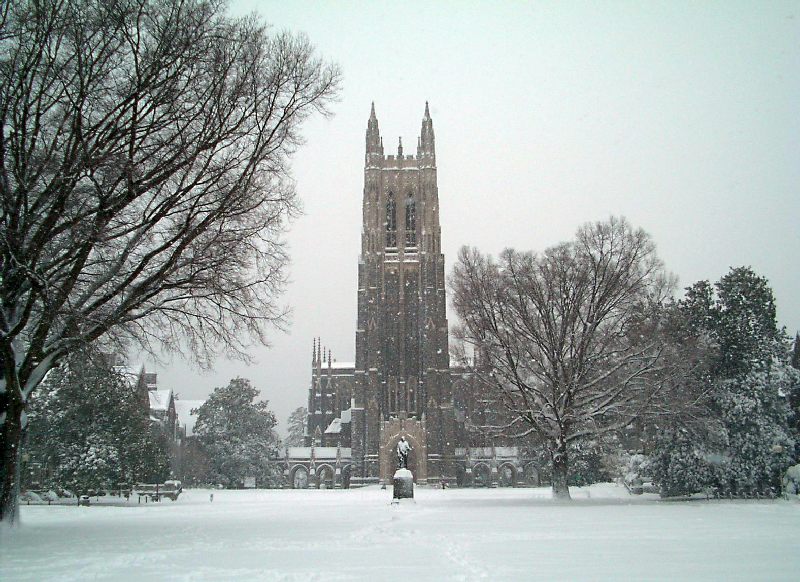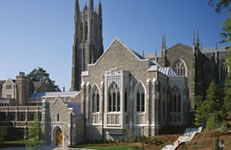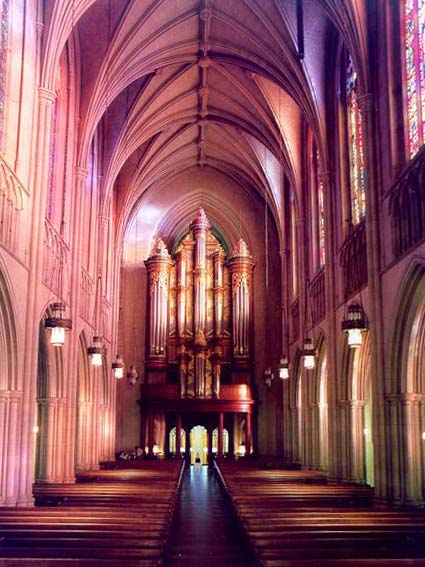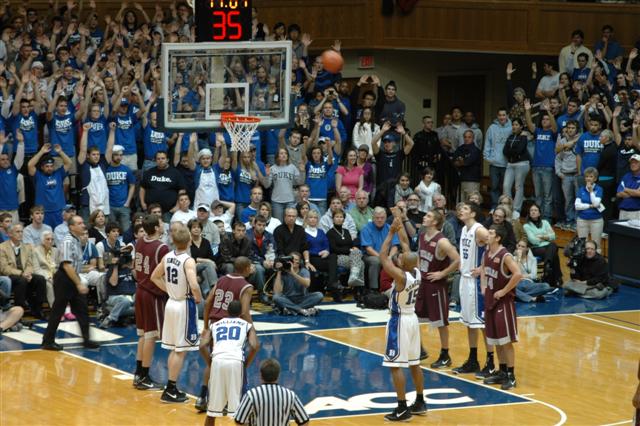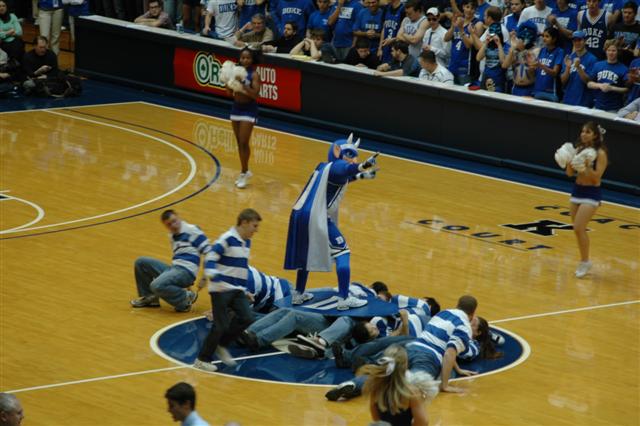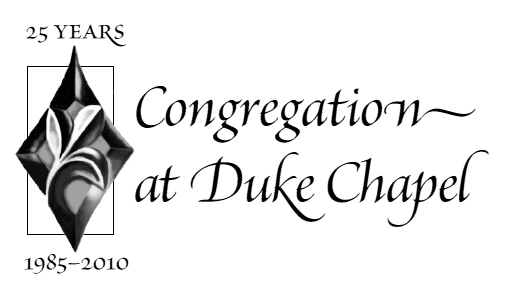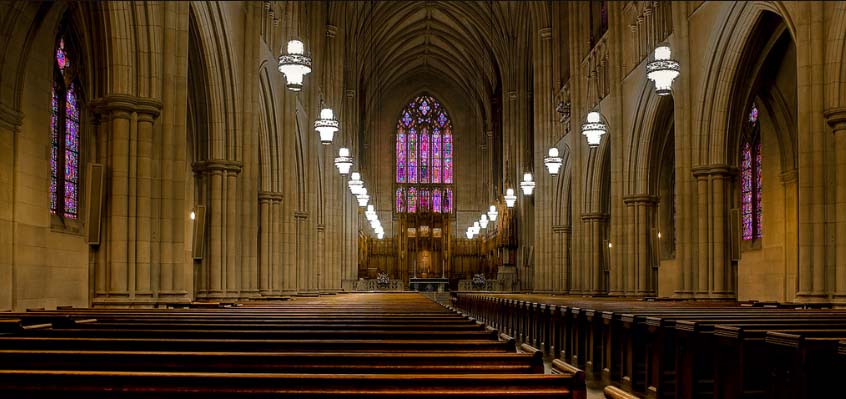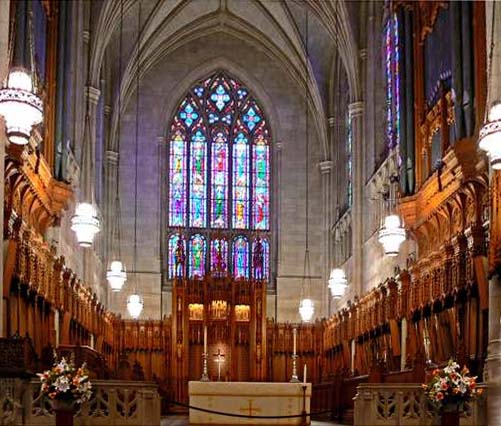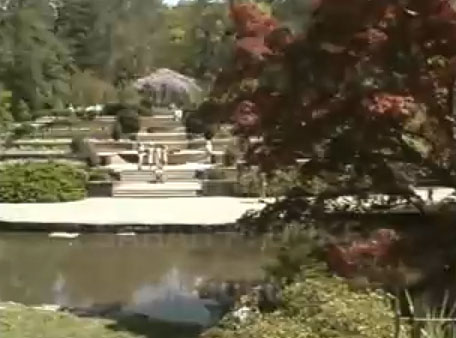 The Duke Gardens, along with the Duke Chapel, has always been one of North Carolina's top tourist attractions, based on number of visitors.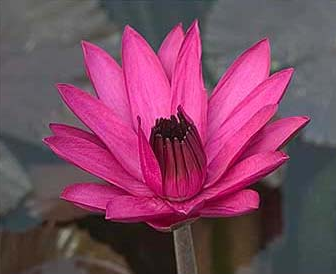 Goodson Chapel contains a new tracker organ made in Georgia. To see a video of the tuning of this organ, narrated by David Arcus, just click on the picture.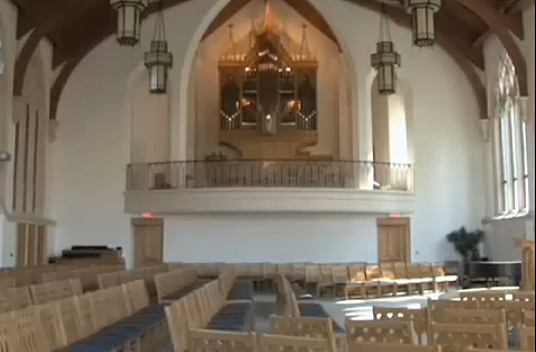 To see an abridged version of the choir's 1997 China Tour video, click on this picture.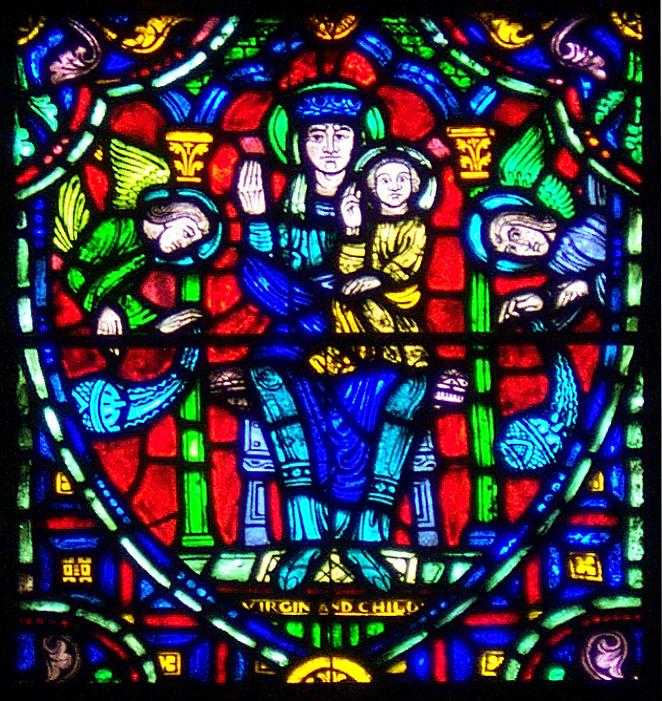 The Madonna and Child window in the west aisle of the Duke chapel provided the graphics for the cover of our Christmas card in 2008. Click on the card for more information.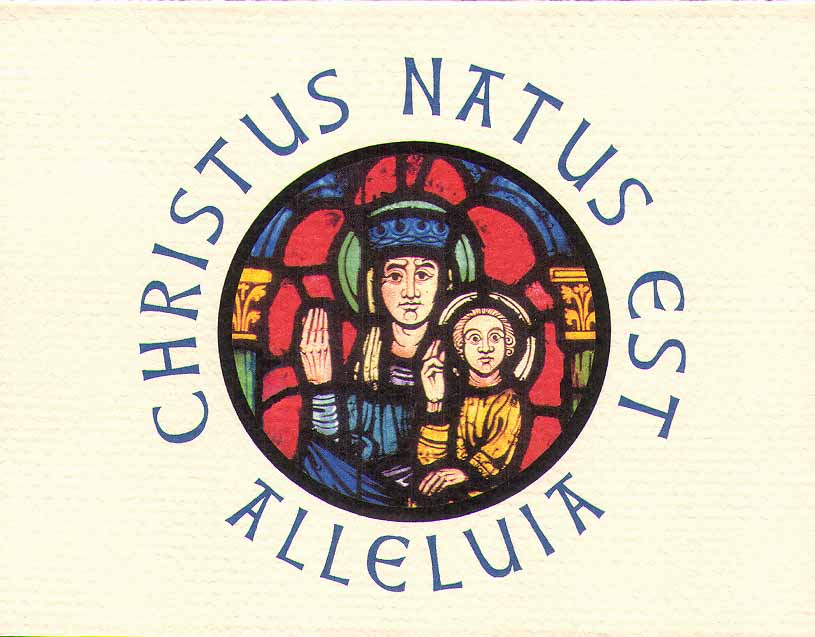 To see pictures from the choir's trip to Spain in 2007, click on this picture.