Opening Christmas presents in the living room at the Ridge.
Katie and her snow-woman in Durham.
We have three children, four grandchildren, several siblings, and a host of friends, all of whom may find their way onto this page.
.family

Dick receiving an honorary degree (Doctor of Humane Letters) at the University of Indianapolis in May 2009.
Karen puts together a frame on the back deck at the Ridge.
Jeff, Kim, Andrew, and Larson pose in the backyard in Durham.
Dick hikes with Andrew and Larson on the way back to the house from the camping cabin.
Karen at the Alhambra in Grenada, Spain.
John and Andrew at the top of the sled run (above) next to the log camping cabin, and John going breakneck down the slope (below).

.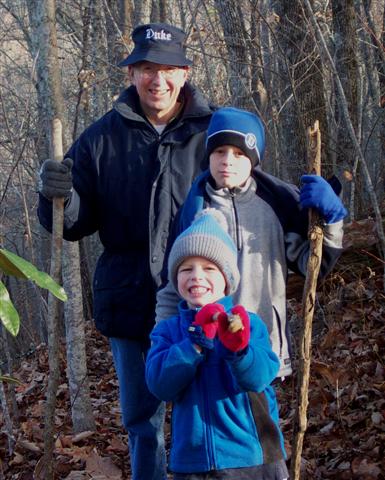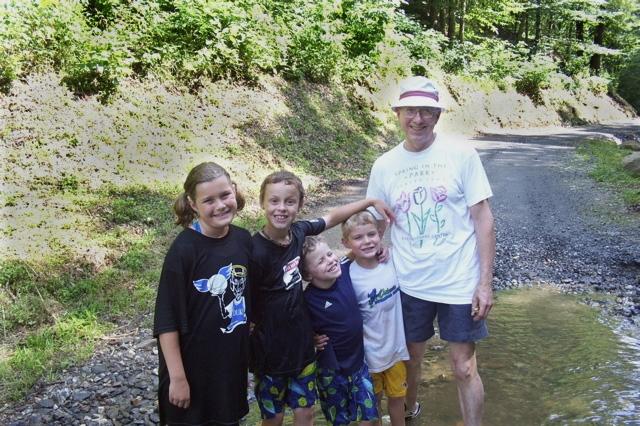 Grandpa and the kids wading in Cane Creek.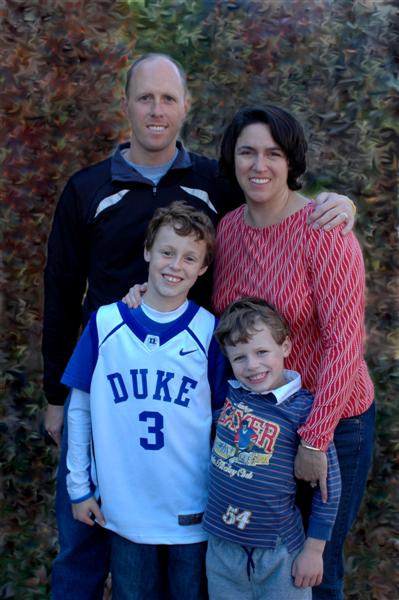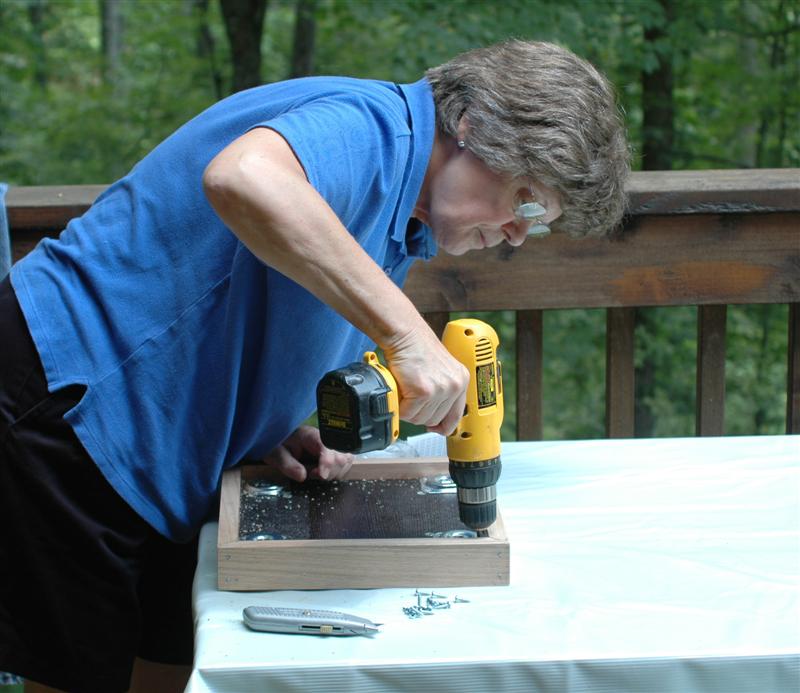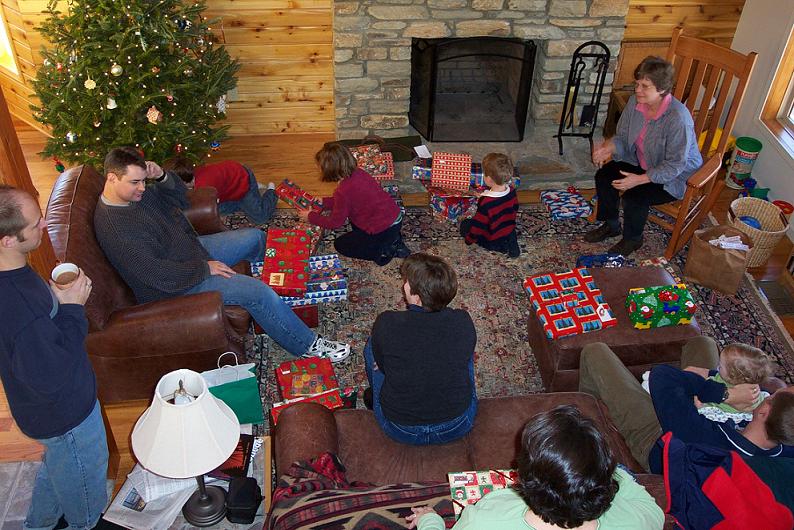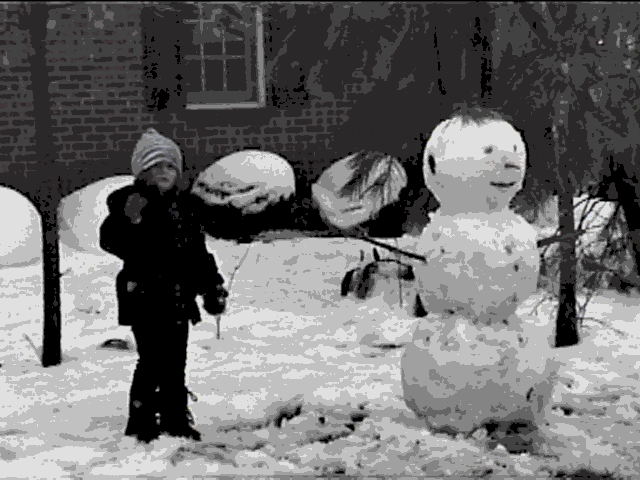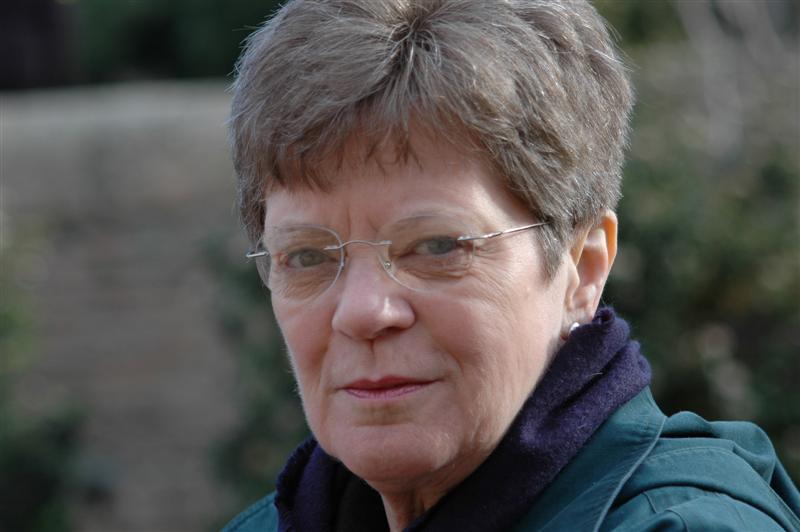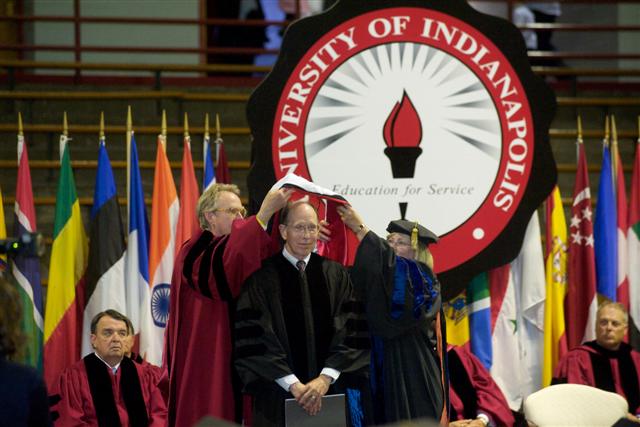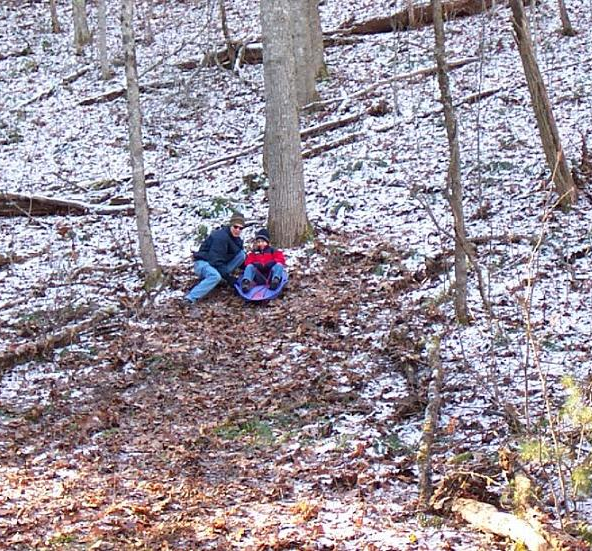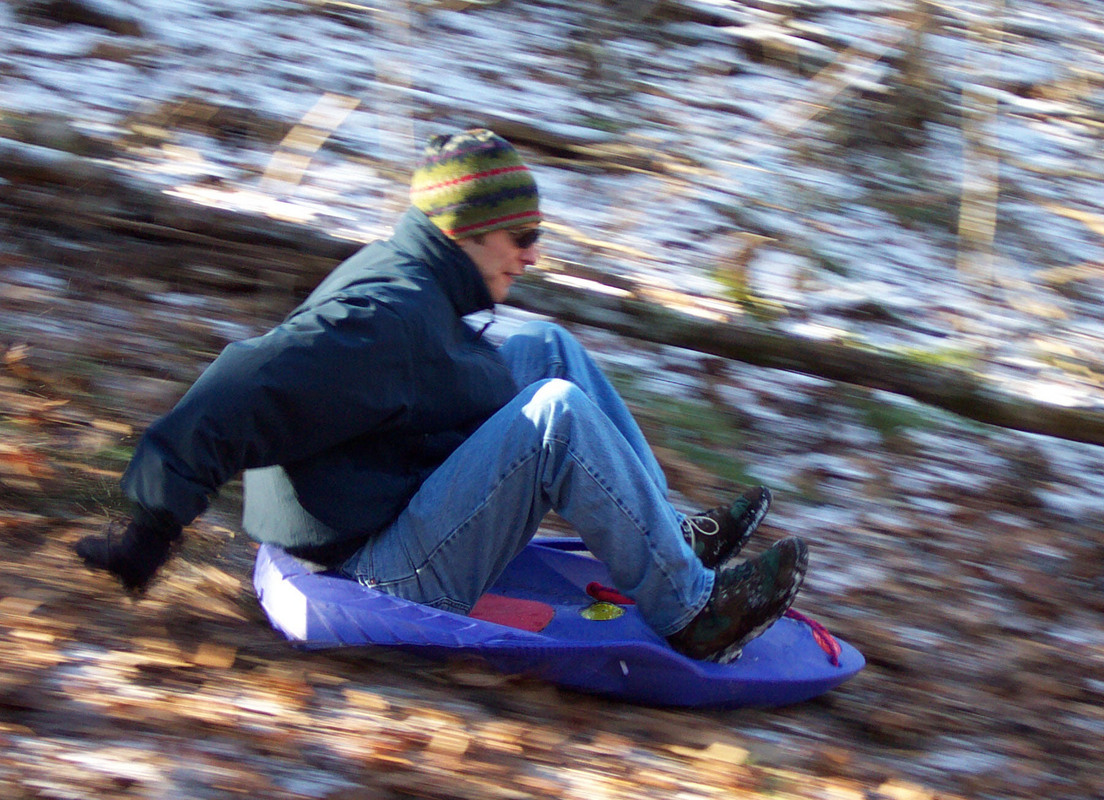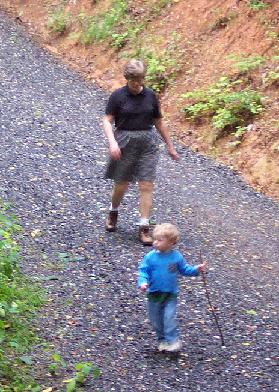 Karen and Larson heading down the driveway at the Ridge.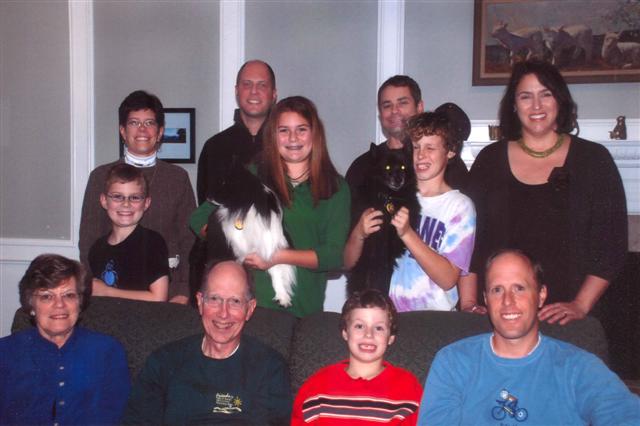 Everybody gathered at Julie & Derek's house for Thanksgiving in Atlanta in 2009, which started with a morning Turkey Trot.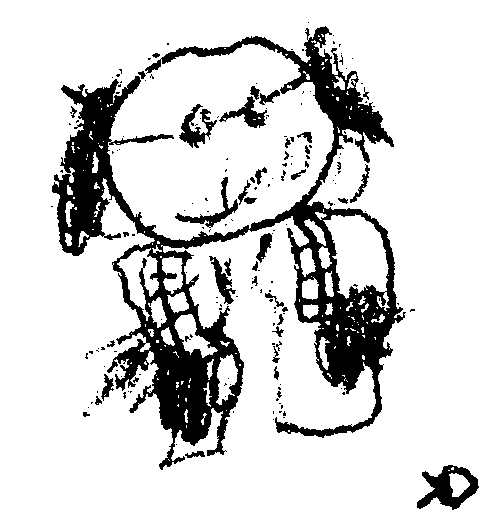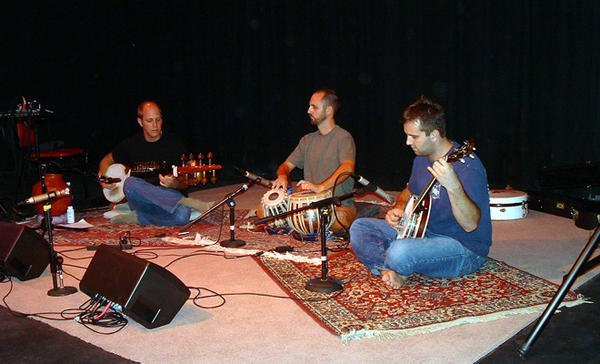 John playing his sarod with one version of his group Hindugrass. Click on picture for link to their site. Click HERE to see them play outdoors at Chapel Hill.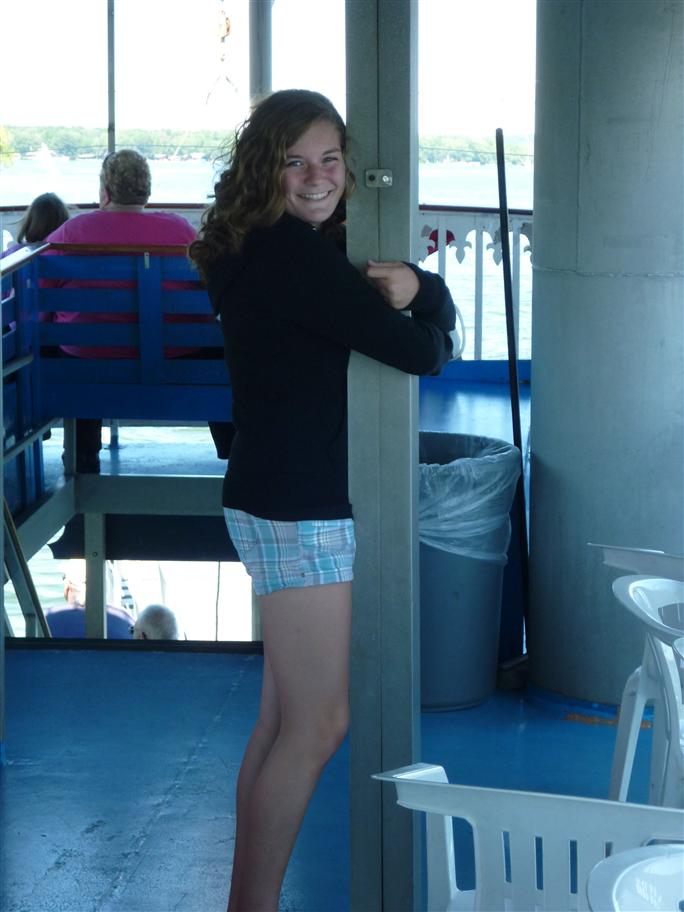 Katie staying warm on the Belle ride.